IDEAL
for catering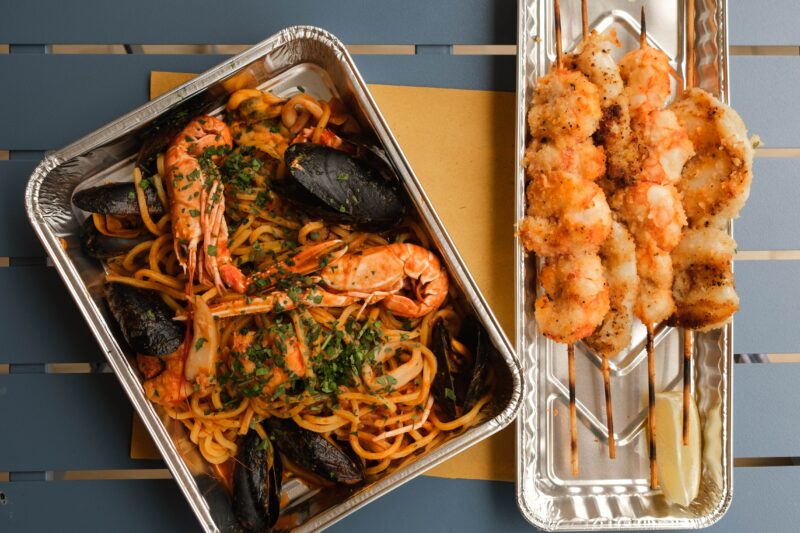 Thanks to its unique properties, aluminum is the ideal food packaging.
THE IMPORTANCE OF BEING… GREEN!
Aluminium foil has been used in packaging solutions for more than a hundred years. As a material it is both efficient and effective in protecting and preserving its valuablecontents. Furthermore, the use of aluminium foil reduces or eliminates wastage and hereby saves resources.
THE VERSATILITY OF ALUMINIUM
Aluminium foil and containers are light yet strong and can be easily formed, making them ideal for wrapping, cooking and displaying food.
Whether in the form of a lacquered and compartmented individual dish or a traditionally formed tray alufoil containers can resist almost any cooking and freezing temperature and can be lidded in a number of formats. Once used, they can be put into the aluminium recycling system for clean, efficient metal recovery.